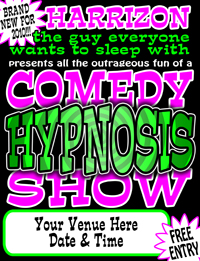 Prepare yourself for the ride of your life, as you enter the strange world of Harrizon the Hypnotist… a master of the sub-concious mind, entertainer, comedian and with more stage stage presence than an angry gay monkey... he is quite possibly the most unique act you can book today for your venue or private party.
Many pubs, clubs, hotels etc that cater for gay, lesbian & transgender clientele are on the lookout for a fresh angle for their entertainment calendar – and you won't find anything fresher than Harrizon! His act is camp, funny and XXX rated without being offensive to your customers, because as a gay man with over 20 years experience on stage, back stage, and hanging around stage doors, he knows how far to take the comedy, and what is acceptable.
If you have booked drag queens, comedians and singers in the past – Guess what ...so has every one of your competitors!
Whilst every show is different, and dependant on your venue, needs and the attending audience, Harrizon is more than happy to consider including certain routines by special request. Perhaps the venue, or night has a particular theme, or the Birthday Boy needs a little bit of "Special Attention"?
A selection of large, colourful props, and carefully selected music throughout the night plus a cast of up to 20 performers, will ensure that your night is extremely memorable, and Harrizon will present probably the biggest show to ever visit your venue.
Harrizon is always developing new and fresh content for his shows, keeping it up to date, topical and original.
Tourettes on TV
One of Harrizon's latest additions to the XXX Rated Show. Be warned! This is not one for Granny to be watching (unless you turn her hearing aid off first), but ideal for Staff Parties! As time goes on, the volunteers' language becomes more and more filthy, until the air around the stage is positively BLUE!
Don't forget that if you want a bigger, funnier and even more outrageous show (we didn't think it was possible either) Harrizon is available to book or in his brand new, and totally original double act with the 'Bernard Manning & Roy Chubby Brown of Hypnosis' - International Celebrity & TV Star - Jonathan Royle. Ideal for straight venues, Ladies Only nights, Comedy Clubs etc. This one is definately NOT for the kids!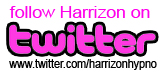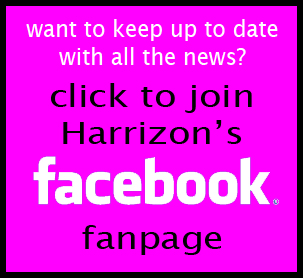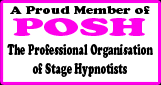 For more information please contact Harrizon on
07967 514 060